Coaching Will Help You Breakthrough The Obstacles And Limitations That Keep The Majority Of People From Reaching Their Full Potential.
Are you hard working, determined and eager to succeed but lack the focus and direction necessary to tap your true potential? Perhaps you're making good money but somehow you can't find time to enjoy it. Maybe you just feel stuck at a certain production plateau or income level.
What would your life be like if you doubled your personal production THIS YEAR?
Our coaching provides the tools, techniques and support necessary to separate the average from the exceptional, ordinary results from extraordinary results, and limited growth from explosive growth.
The challenge is to clearly recognize the patterns and systems by which you operate professionally – and when you do, to have the ability and resources to make the changes that will move your business and life to the next level.
Coaching gives you the skills and resources to take your business to a new level of success!
Efficiently manage your time, prioritize and organize yourself for more business and life balance.
Make a lot more money in a lot less time and enjoy your life more.
If you want to dramatically increase your business, develop your full potential and have more time to enjoy your life, than peak performance coaching with Bill Fields is the perfect program for you!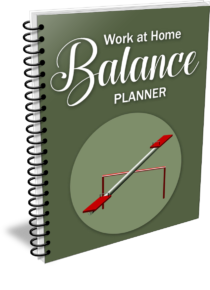 Need help balancing your home and work life?
Download Our FREE Guide:
WORK AT HOME BALANCE PLANNER